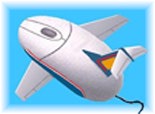 PLANNING ON CONVERTING TO AN AUSTRALIAN CPL OR ATPL?
The products listed below will assist you in getting focused on what CASA will expect of you in the three conversion exams.
There are 4 booklet products that can be purchased from any of the pilot supply shops here in Australia.
Shop listing at: http://www.robavery.com.au/book_distributors.htm
The book product codes are...
1. Av10 (Set of ATPL Air Law mock Exams).
2. Av20 (Set of CPL Law mock Exams).
3. Av6 (Set of four mock IREX law exams).
4. Av29 (CPL Meteorology mock exams).
All are in book form and have online marking via a personal password, but no instructor helpline. They will focus you on the CASA exams you must pass. Product descriptions are at: http://www.robavery.com.au/cyba.htm
Home | ATPL Courses | Pilot Training Books (All licence levels) | Training editorials
Latest Product Releases | Aircraft quiz page | Internet ATPL Courses
FAQ | Conversion to Australian ATPL