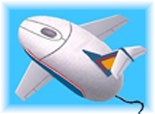 ICAO/FAA ATPL TO AUSTRALIAN ATPL CONVERSION THEORY COURSE
An externally delivered (distance learning) theory course is available online to assist you in your quest to convert your ICAO ATPL/FAA ATP to the Australian equivalent. This addresses the CASA requirements applicable which involve passing just three CASA theory exams within two years of sitting the first exam, thereafter the credits remain perpetually yours (frozen) awaiting you meeting the other requirements such as a medical and flight test. Note that only full LICENCES can be converted, not just frozen theory credits. As a converting ICAO ATPL holder CASA have much reduced the requirements of you compared to an Australian CPL holder upgrading to ATPL.
Being an externally delivered online course with no in-class sessions you can study overseas and only come to Australia for the CASA theory exams and flight test.
A PDF briefing sheet about the conversion process can be downloaded from HERE. Please read this and email Rob Avery if you require further guidance about the course.
To enroll for this course please click here.
For more information about this course and a free first consultation please email Rob Avery.
Home | ATPL Courses | Pilot Training Books (All licence levels) | Training editorials
Latest Product Releases | Aircraft quiz page | Internet ATPL Courses
FAQ | Conversion to Australian ATPL